Ashtanga Yoga Confluence
Opportunity // Create an Ashtanga Exclusive Event to Honor and Preserve the Ashtanga Yoga Tradition
Company // I Design
Role // Co-Business Partner + Creative Director
The Ashtanga Yoga Confluence is open to students from all over the world including experienced Ashtanga yoga practitioners as well as yoga students who are new to the Ashtanga practice. We offer a unique opportunity for students of all levels to learn from master teachers and share information from this profound and ancient system.
Ashtanga Yoga Confluence Website
ashtangayogaconfluence.com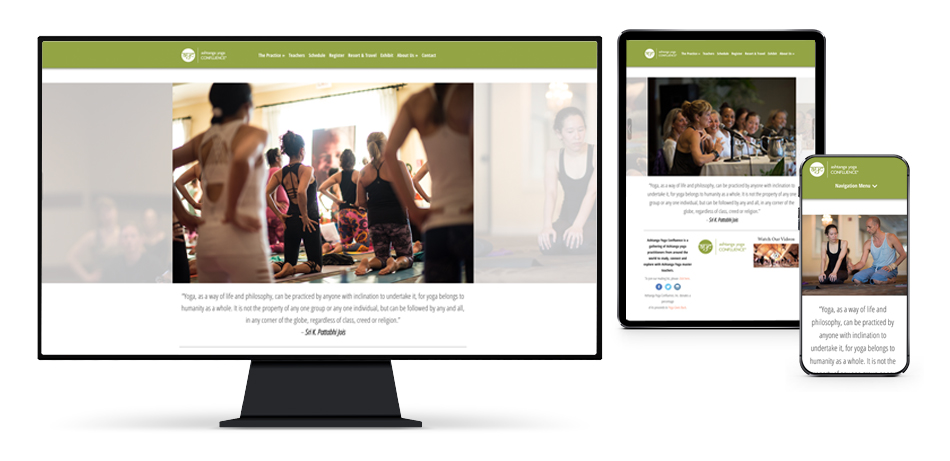 Ashtanga Yoga Confluence Brand Identity
In India, the location where two or more rivers merge is thought to be an auspicious place of spiritual power. In the same spirit, highly respected teachers will join in a confluence* of classes, lectures, stories and events designed to share the profound gift of yoga they received from their beloved teachers, Sri K. Pattabhi Jois and R. Sharath Jois.
*con·flu·ence [kon-floo-uhns] noun: A flowing together of two or more streams. An act or process of merging. A coming together of people or things.

Ashtanga Yoga Confluence Email Campaigns
Driving an effective customer journey with a responsive and mobile friendly approach using structured content, the email marketing campaigns were the key for registration sign-ups, selling out with a waiting list for six consecutive years with international students from all over the world excited to attend this one-of-a-kind, exclusive Ashtanga Yoga event with master Ashtanga Yoga teachers.
Color Palette

Photography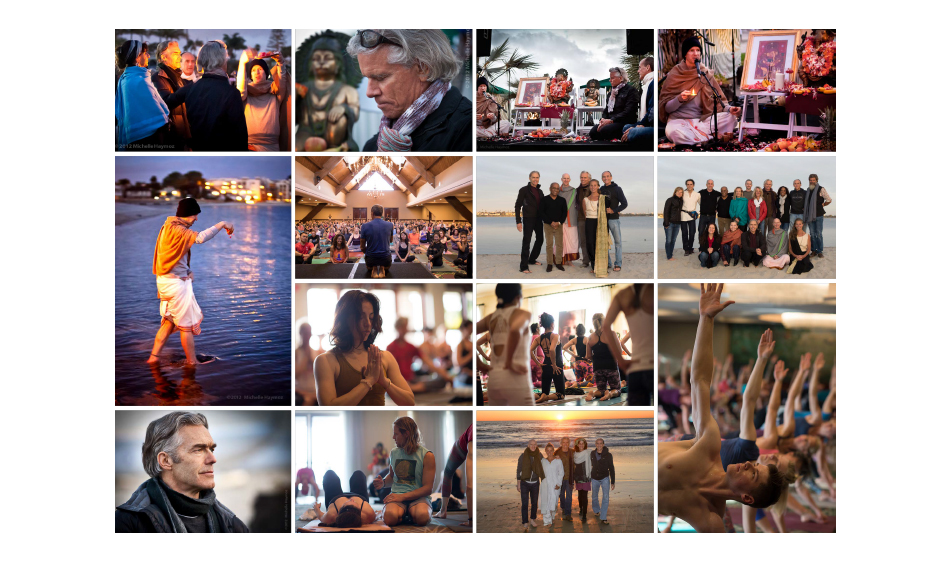 Flyer & Yoga Journal Ad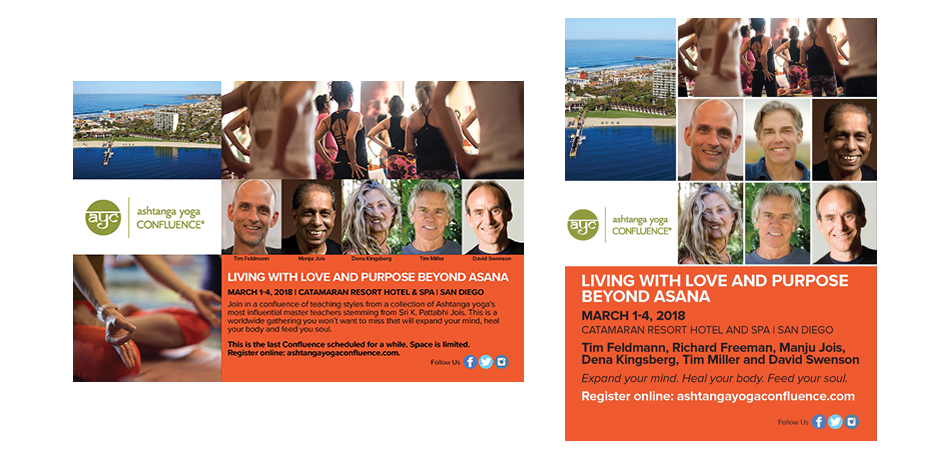 Event Signage