enlyteTEC
ENLYTE CLAIMS EXECUTIVE TECHNOLOGY CONFERENCE
Opportunity // The 2022 enlyteTEC Conference was in-person at the Hotel del Coronado in San Diego, California after being virtual for two years due to the global COVID-19 pandemic. A new name was established post our Enlyte re-brand from previous years being called mPower. Having the event in-person after two years was extremely inspiring and feeling very connected within the industry.
Company // Enlyte
Role// Art Director
Event Opening Video
EnlyteTEC Pillar Page with Animated Hero Banner
enlyte.com/enlyteTEC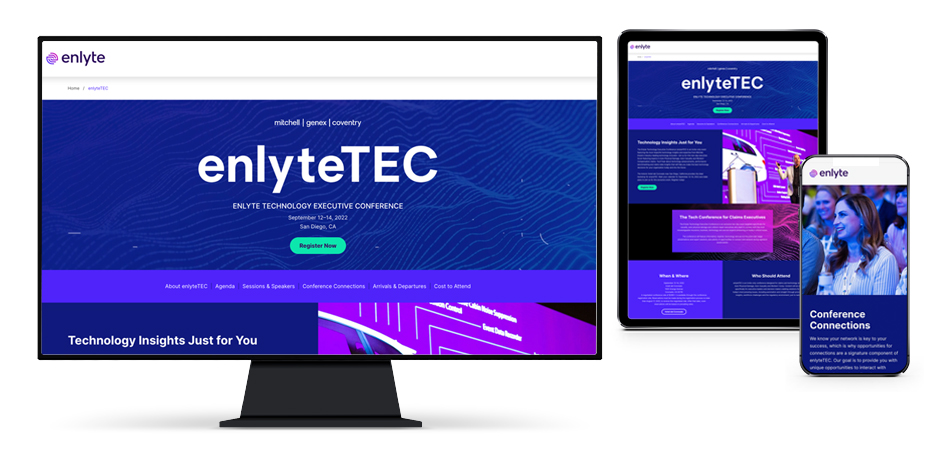 Campaign Elements // Event Pillar Page with Animated Hero Banner and Post Highlights Page, Email Marketing, Signage, Live Demo Stations, Agenda, Flyers and Presentations.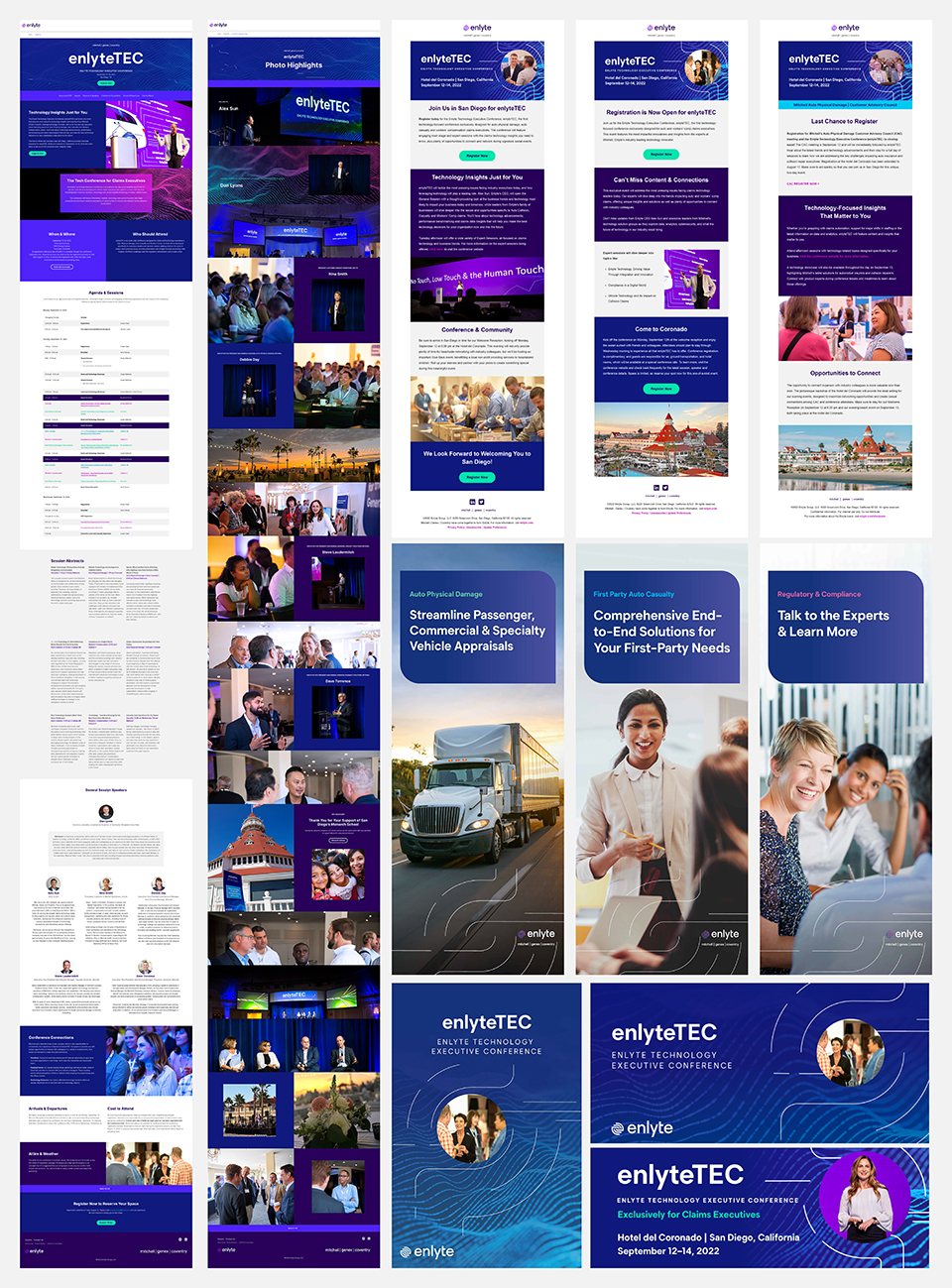 2021 mPower Virtual Conference
The 2021 mPower Conference remained virtual. We revealed the launch of Enlyte, parent company rebrand development from a merger & acquisition of Mitchell | Genex | Coventry.
2020 mPower Virtual Conference
The 2020 mPower Conference was moved to a virtual format due to the global COVID-19 pandemic.
To make this virtual conference a success, we had to pivot included the design of an all-new mPower Conference Engagement Hub, strategic email campaigns, a new On24 mPower-specific console background and asset design, as well as the creation of the Conference Keynote Video filmed and edited in advance.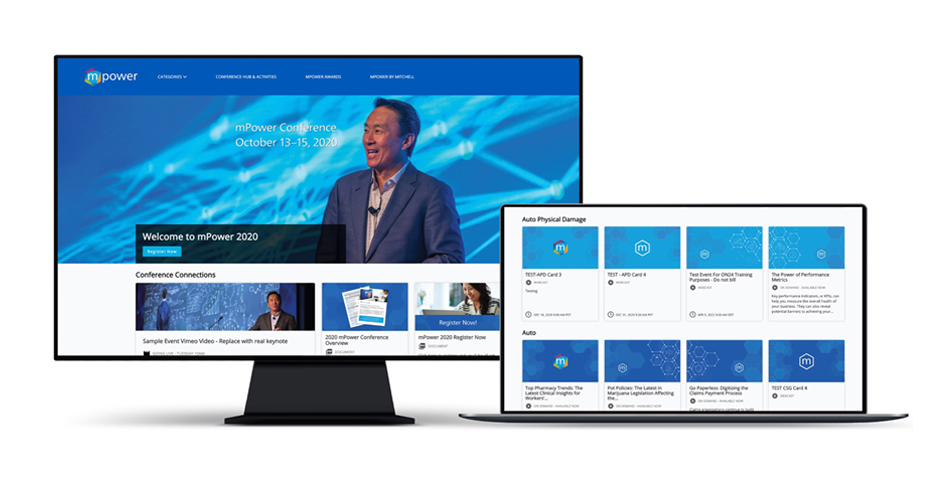 mPower Conference Email Campaign
(Selection of Email Campaign Shown)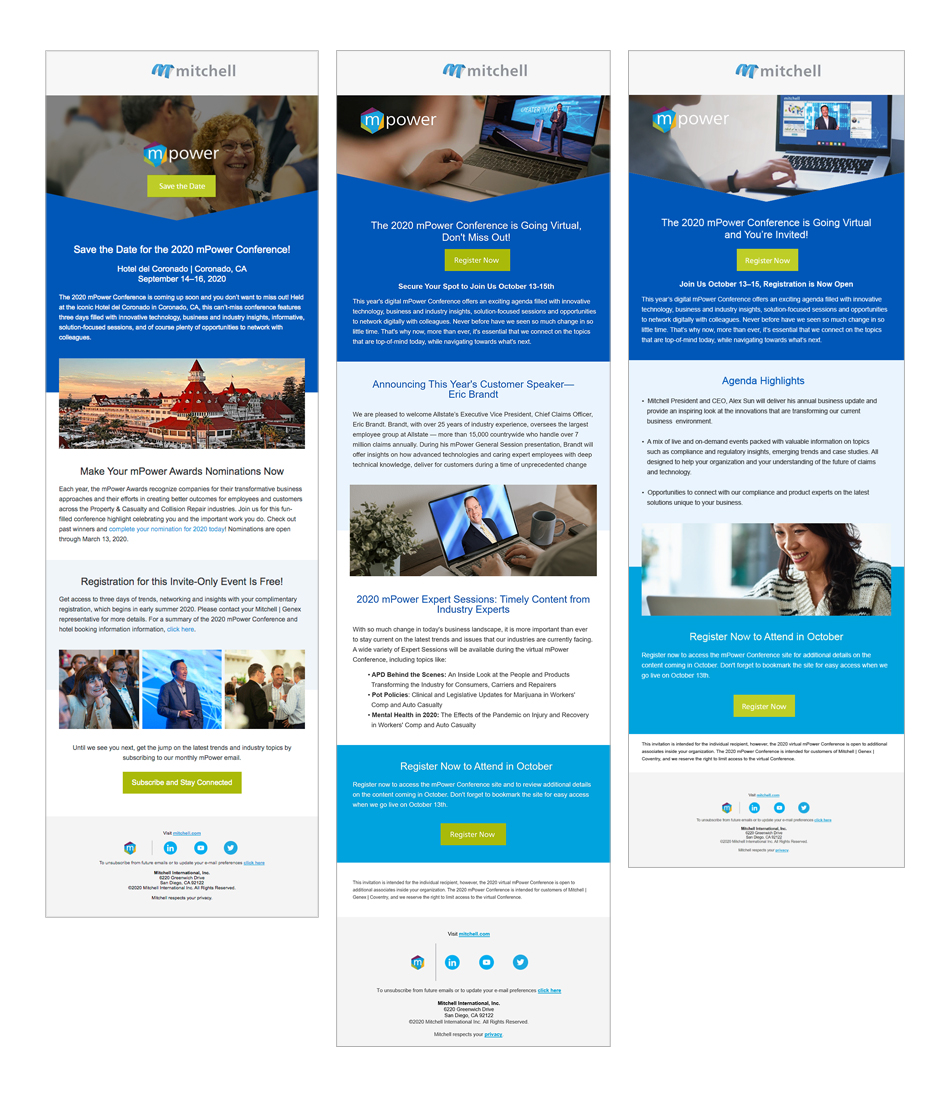 2019 mPower Conference
The 2019 mPower Conference was live in Boca Raton, Florida. The design was enhanced from the previous year with a shift in color palette for a fresh look after the merger with Genex bringing an expanded audience to the event aligning brands.
To assure a cohesive and strategic email campaign, as Art Director, I built a wireframe thematic of all the emails designed with a similar look and feel suggested word count for the content providers to improve efficiency and assure consistency throughout the campaign.