ColRich Real Estate Development
Opportunity // Website Development
Role // Designer
ColRich is an award-winning, family run company that cares as much about integrity, quality and value as you do in your new home buying experience. For more than three decades, homebuyers have confidently depended on ColRich when they decide to invest in their future. This website was designed as a tool to showcase their luxury homes commitment to generations of excellence using a custom responsive design to navigate efficiently on multiple devices in this ever-evolving word of technology.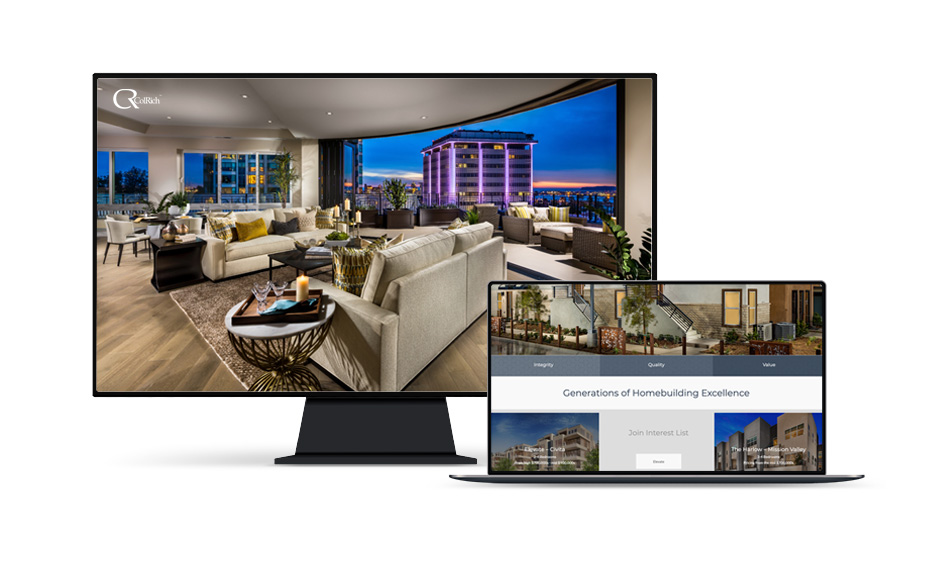 Property Photography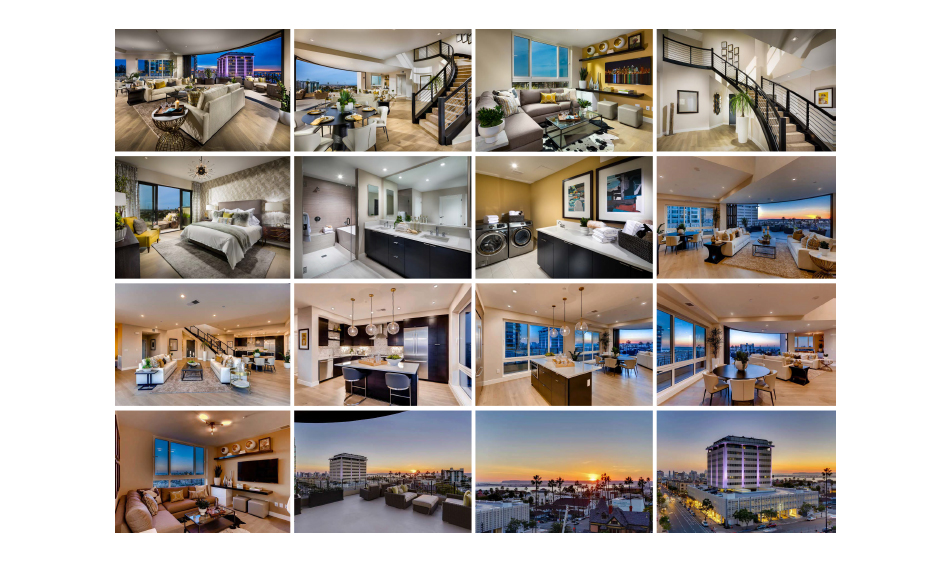 Property Floor Plans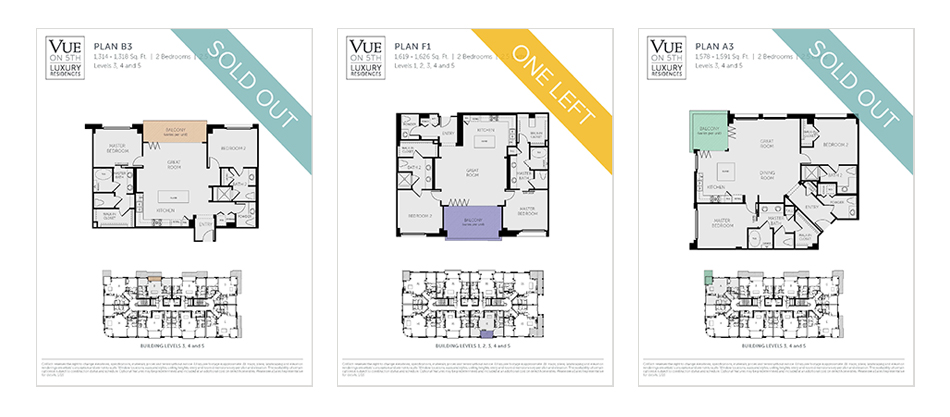 ADDITIONAL PROPERTIES
Vue on Fifth
This website was developed with a modern architectural approach using a custom responsive design for easy navigation on multiple devices to showcase ColRich's elegant seven-story building featuring luxury design, high-end finishes, and extraordinary indoor-outdoor living spaces. Vue on 5th will be comprised of 40 one-story residences and five two-story penthouse units in the heart of Banker's Hill.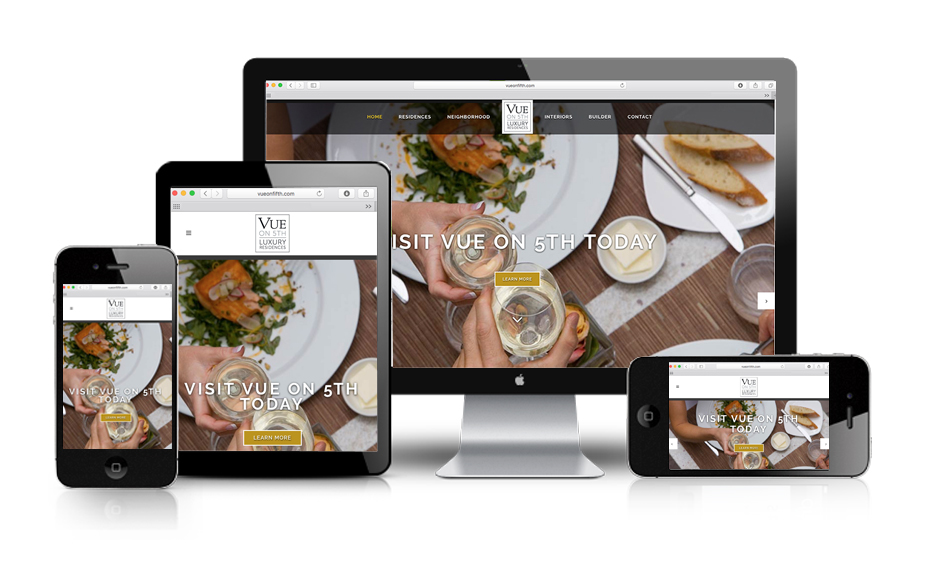 ColRich Multifamily
ColRich Multifamily is a private, family run, residential real estate development and investment firm. This website was created and designed to complement its parent site, colrich.com and developed as a tool to showcase their portfolio of approximately 8,000 units in the Western United States.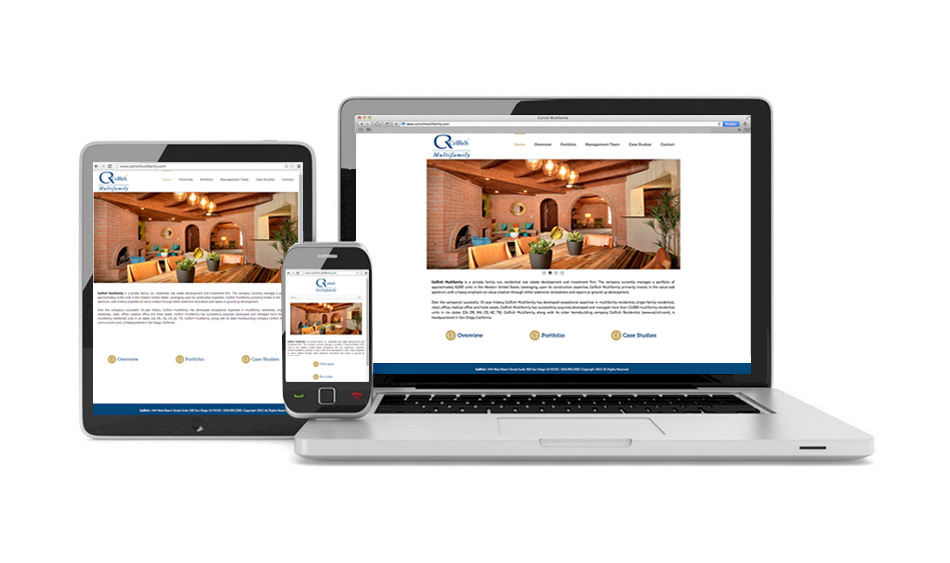 Standard Pacific Homes Bellasario Brochure
The Standard Pacific Homes Bellasario calendar-style brochure with floor plan and rendering foldouts was designed for a new development in Scripps Ranch. Standard Pacific Homes has built homes for more than 115,000 families throughout the country in 47 years of history.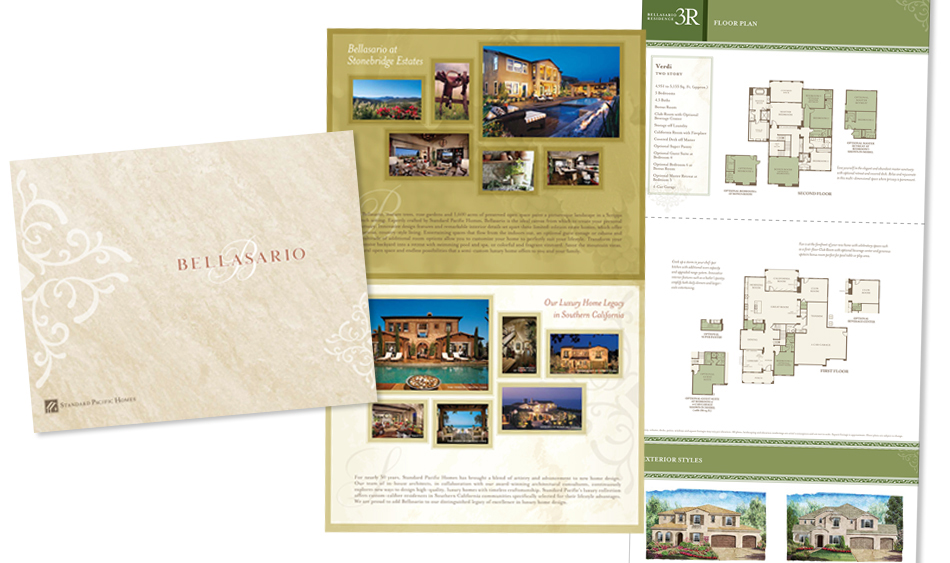 Bellasario at Stonebridge Estates
This custom logo was designed to brand the identity for a master-planned village of Stonebridge Estates with olive groves, rose gardens and 1,600 acres of preserved open space which paint a picturesque landscape for Tuscan-inspired and abundantly spacious new homes offering a true sense of peace and tranquility now called Bellasario.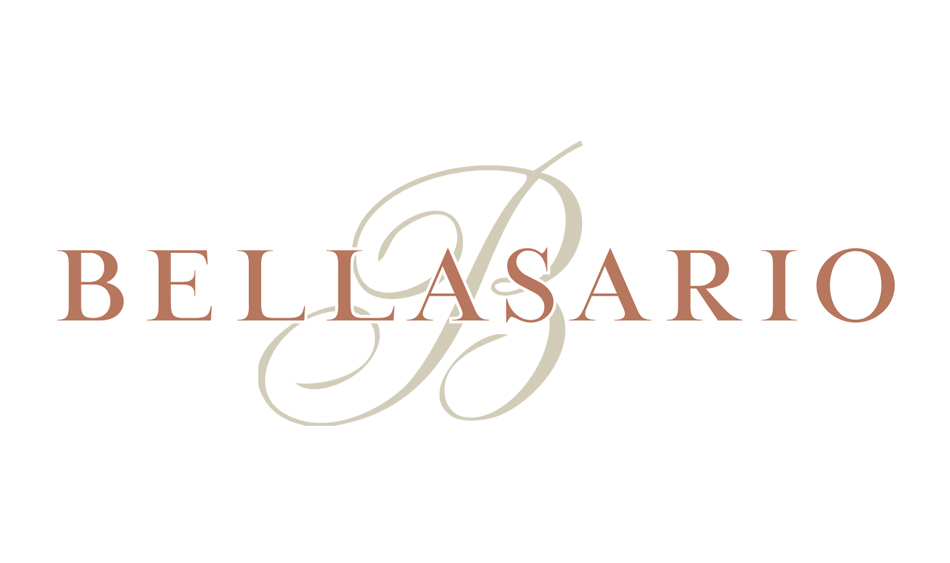 Kilroy Reality Corporation Presentation Folder
The Kilroy Realty Corporation presentation folder with a side pocket was designed with hand chosen FSC certified environmentally friendly paper with spot varnishes to enhance property photos and design elements used to create a custom presentation folders containing information on a variety of properties and developments. Also created: investment packets with tab design and note cards.