Vue on Fifth

This website was developed with a modern architectural approach using a custom responsive design for easy navigation on multiple devices to showcase ColRich's elegant seven-story building featuring luxury design, high-end finishes and extraordinary indoor-outdoor living spaces. Vue on 5th will be comprised of 40 one-story residences and five two-story penthouse units in the heart of Banker's Hill. Take a look and see for yourself.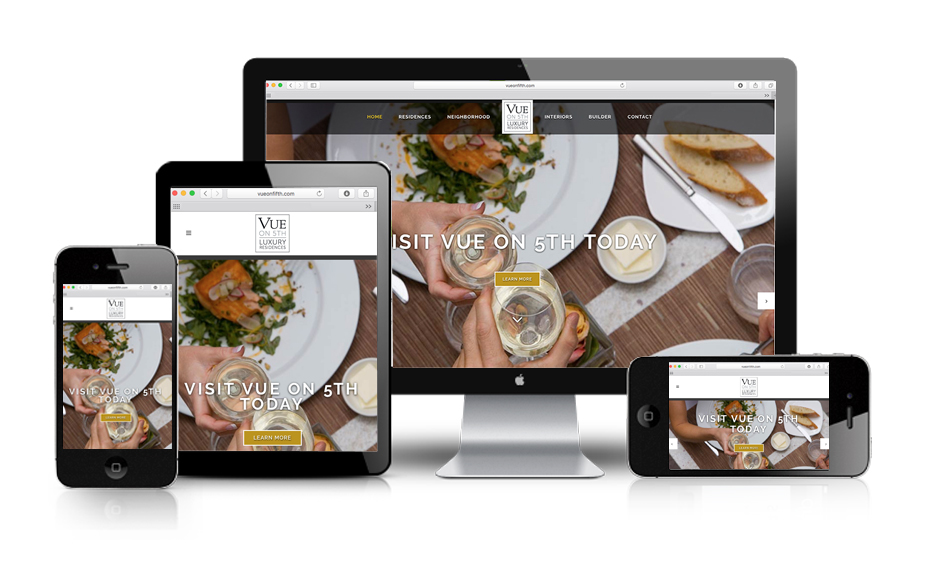 ColRich
ColRich is an award-winning, family run company that cares as much about integrity, quality and value as you do in your new homebuying experience. For more than three decades, homebuyers have confidently depended on ColRich when they decide to invest in their future. This website was designed as a tool to showcase their luxury homes commitment to generations of excellence using a custom responsive design to navigate efficiently on multiple devices in this ever evolving word of technology.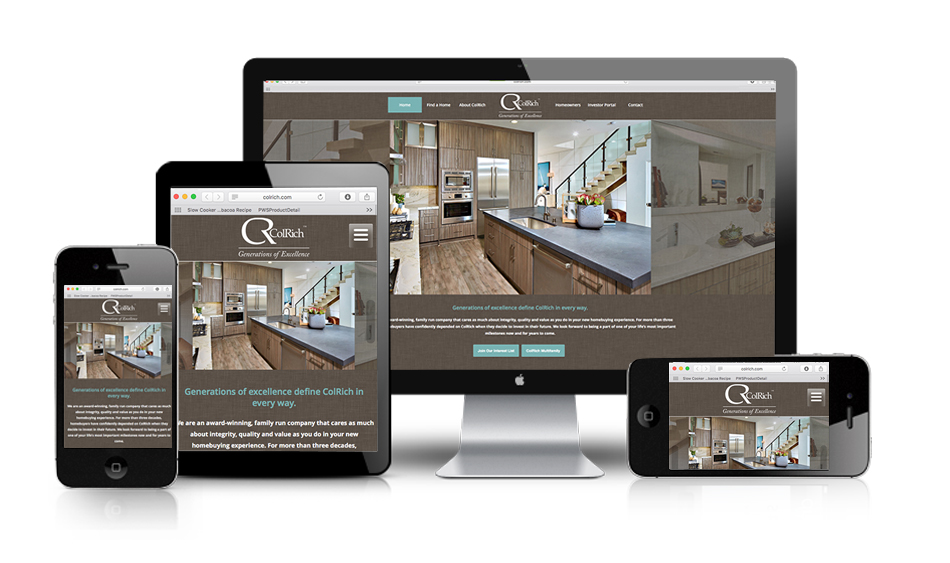 Ashtanga Yoga Confluence
The Ashtanga Yoga Confluence website is designed for people from all over the world to register for an Ashtanga yoga conference and share information about the Ashtanga yoga tradition.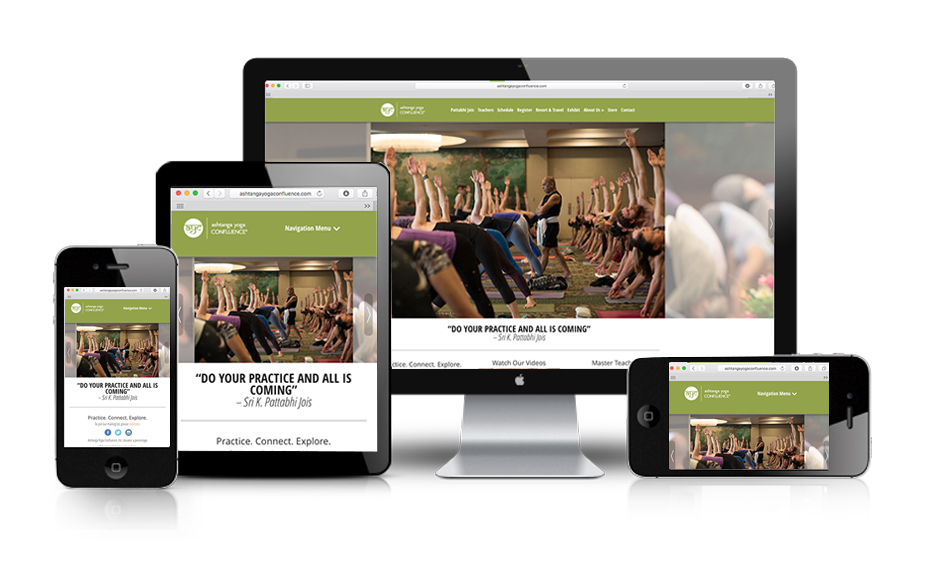 Dr. A (Wayne Scott Anderson) Discover Your Optimal Health
Website art direction, design and layout and custom logo identity was created for Ideahaus for their client Dr. A to re-brand his previous website before the launch of his new book "Discover Your Optimal Health". Choose photography from the client library and stock imagery, choose color palette and font styles and build templates for eblast marketing and Facebook photo context, etc. using a responsive WordPress theme for ease of use on smart phones and mobile devices.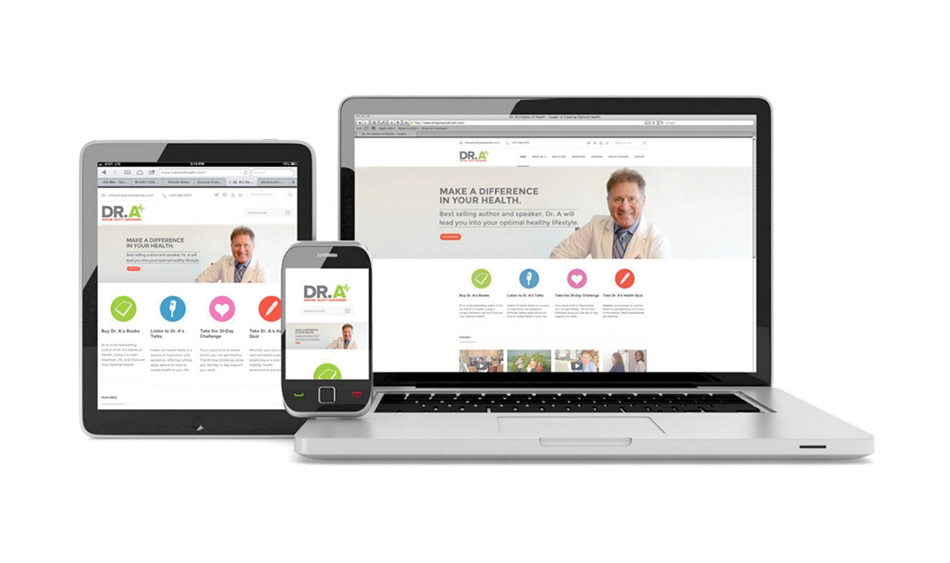 ColRich Multifamily
ColRich Multifamily is a private, family run, residential real estate development and investment firm. This website was created and designed to compliment it's parent site, colrich.com and developed as a tool to showcase their portfolio of approximately 8,000 units in the Western United States.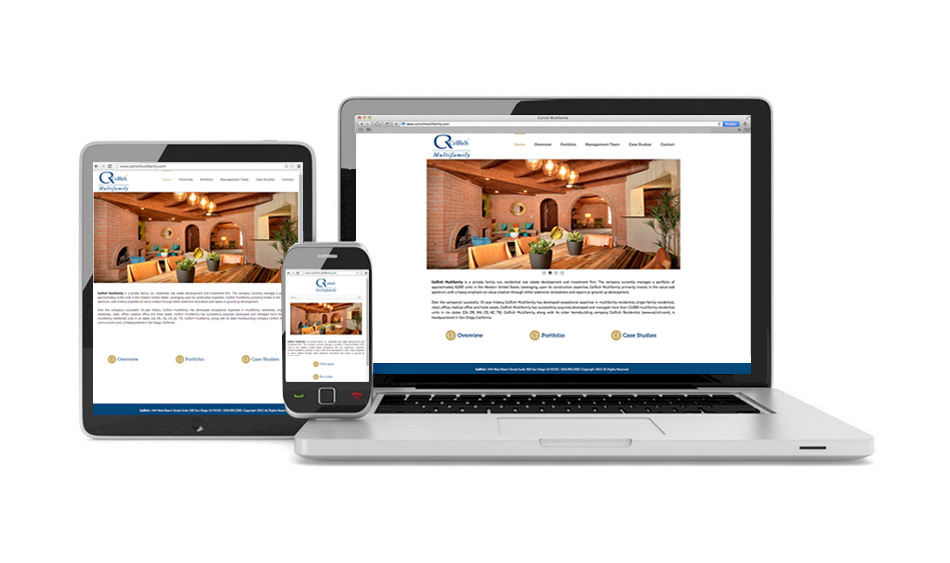 Bal Yoga for Kids
This interactive website design was created to give your child the gift of yoga. The Book, DVD + CD is a fun and easy program teaching kids yoga postures from A-Z with a sing-along CD and DVD demonstrations. A song for each letter and pose with whimsical illustrations that stretch the body and imagination!